Tropical Fruits of Barbados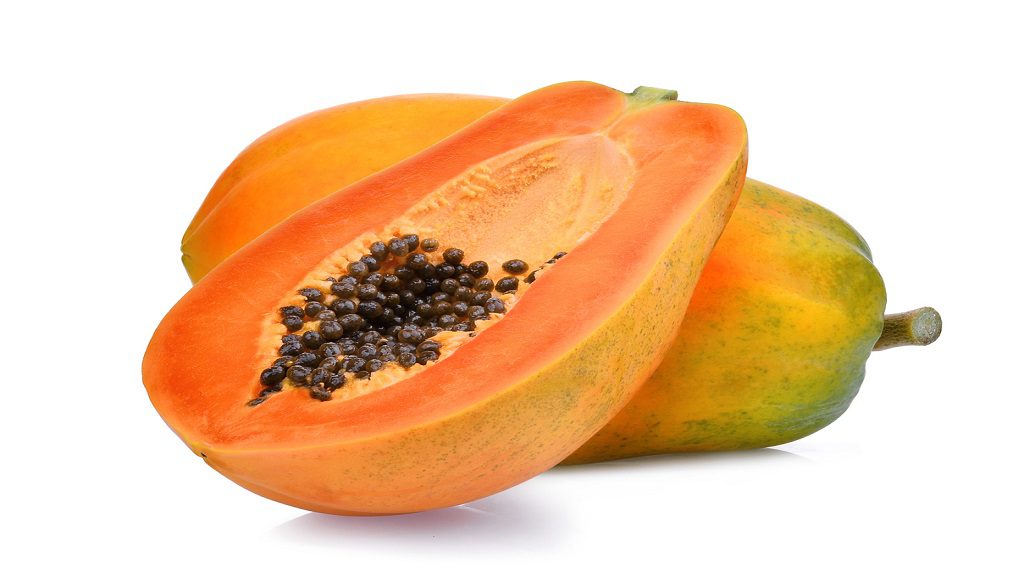 Traditions Retained

Traversing the capital city of Bridgetown, along the many highways, bi-ways, alley-ways, streets, and street corners of this beautiful island, during the summer months you will come upon vendors offering their wares in fruit.
The large trays are laden with fruit in an array of colours, which catches the eye of passersby!  It is traditional for vendors to call out to shoppers, potential customers, enticing them to stop and even sample their merchandise on the chance that a sale is made.
They call out … "Fruit, fruit, come get your fresh fruit, fat-porks, mangoes, ackees, sour-sop, sugar apples, plums – hog plums, Chile plums and Jamaican plums, papaya – pronounced by Bajans as 'Paw-paw," five fingers, coconuts."  This list is delivered in a high-pitched sing-song lingo that is sure to catch the ear and interest of any passerby.
Cultural Exchange

Many of the fruit that has come to be associated with this island, is in fact not indigenous but were introduced from various parts of the world as settlers and travelers graced our shores.  Fat porks and the grapefruit are reportedly native to Barbados.  On the other hand, the popular mango originate from India and was introduced to Barbados by Amerindians via Brazil, probably around 1742.  Ackees herald the summer and is native to the Guianas (now Guyana).  Sour-sop and sugar apples are thought to be introduced through Amerindian settlement.  The plums of Barbados are also not native and were brought in from South American, likely by Amerindian transfer.  The Paw-paw is thought to be introduced from the lowlands of eastern Central America, also probably by Amerindian settlers.
The passion fruit and five finger fruit are mainly used in making smooth, sweet, refreshing fruit drinks, and while the golden apple is also enjoyed as a fruit beverage, its thick sweet-sour flesh is also eaten fresh off the tree.  Locally, jam, jellies, preserves and confectionary are made from sweet fruit like guavas and tart ones like tamarinds.  The former are native to Central and South America and identified as being here from about the year 1631.  Tamarinds, like guavas, are eaten fresh from the tree, used to make a refreshing drink.  This fruit is also very prominent in the manufacture of some well-known barbecue sauces and Worcestershire Sauce. The Tamarind is indigenous to the African Savannah zone and was introduced to Barbados between 1649 and 1650.
Do It Like a Local

So, place this experience high on your list of things to do, and when you hear the fruit vendors calling attention to the colourful array of local fruit in their trays, stop by and try the merchandise, you will be pleasantly surprised as your palate is titillated with fresh, new flavours.
Lickrish Food Tours endorses indulging in the fun of summer fruit like Bajans do!
Written By:  Claudette Levi-Farnum – Local Historian
Image credit: Loop News Barbados