Sorrel – A Bajan Christmas Delicacy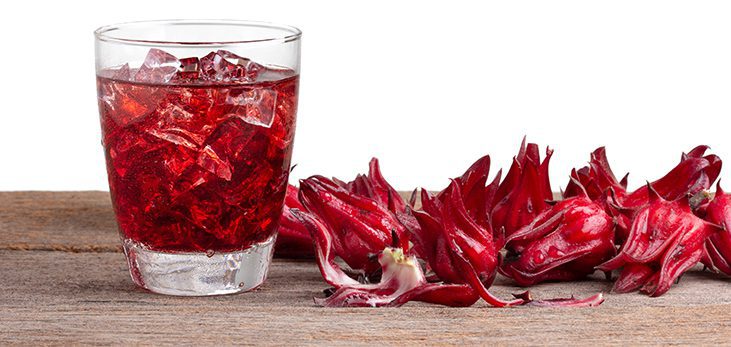 Sorrel is a ruby-red drink made from the flowers of the Roselle plant (Hibiscus sabdariffa). This fruity, fragrant beverage is a popular Christmas delicacy in Barbados and across the Caribbean. While traditionally home-made, it can be found in restaurants, bars, supermarkets and other retail establishments.
The Roselle plant is indigenous to West Africa and is therefore thought to have made the journey across the Atlantic Ocean during the slave trade. Thanks to similar climate conditions, the plant was able to take root in, and flourish throughout, Latin America and the Caribbean, where it bears in October and November of each year. While sorrel is conventionally made from fresh Roselle flowers which are left out to dry, dried flowers are now available year-round in the local supermarkets across Barbados – which means that you do not have to wait until Christmas to enjoy this delicious beverage!
Patience is the key to great tasting sorrel – which can take up to 4 days to make. The dried Roselle petals are steeped in boiling water for 24 to 48 hours along with spices such as ginger and cloves which enhance their flavour. This mixture is then strained and mixed with sugar or honey to temper its tartness. Once sweetened, it should be refrigerated for another 24 to 48 hours to allow for the best flavour. The finished product should be served chilled, over ice.
In addition to making a great tasting and refreshing drink, the flavour of Roselle flowers can also be infused into sorrel teas, liquors, cocktails and jams – all of which are equally delicious and should not be missed!
If you are looking for things to do in Barbados and are in search of the best sorrel on island, contact us at Lickrish Food Tours. We serve up the best sorrel on our Original Bajan Walking Food Tour…it's always a crowd pleaser!
Photo credit: Barbados Pocket Guide