Culinary Barbados: The unique food and Barbados rum culture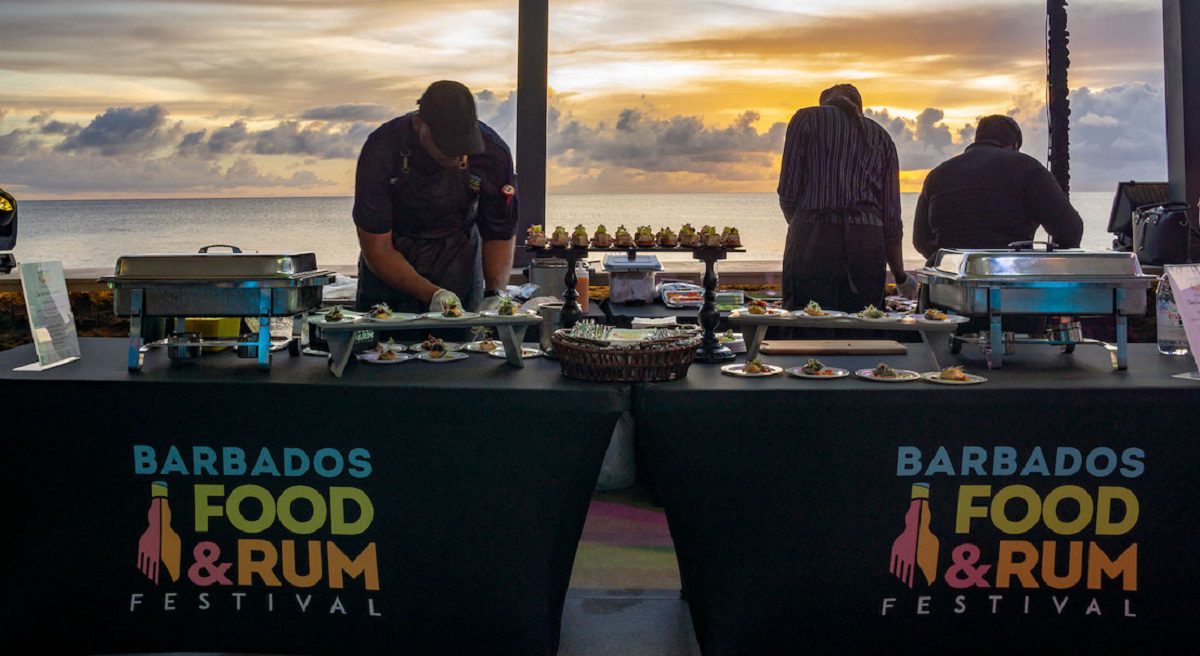 It is that time of the year when the culinary flavors of Barbados and its exquisite cultural cuisine will be on display. These delights will be available to visitors and locals alike as, through several activities surrounding food and rum, culinary artists and mixologists will showcase Barbadian food and rum culture.
What an excellent time to be on the island, so if you happen to be reading this article before the festival, it's not too late to make arrangements to be here. That is easily one of the most exciting things to do on the annual calendar of events. The festival will be staged from Thursday, October 27th, to Sunday, October 30th. Don't miss this event. It could make your year and perhaps the start of a tradition.
History of Barbados Rum
Did you know that Barbados is the home of rum? Yes, Captain Rumball discovered a fermented sugar barrel under the counter in his tavern, located on the corner of Roebuck and Palmetto Streets. As the taste developed and the grog gained notoriety, the king, at the time, decreed that every military man be given a 'tot' of rum daily. As a result, over the centuries, Barbados rum has become renowned, and today, that precious spirit is the base of many a cocktail and the treasure of mixologists worldwide.
So, the story of rum will be told and re-told, and tasty offerings will be presented at various events during the festival. Consequently, the historical connection of Barbados to this alcoholic beverage deems the celebration of rum very appropriate in the form of the Food and Rum Festival.
Food Fuh So
Food. For Barbadians, food is the substance that draws family and friends together and invites strangers to join during times of festive celebrations. So, during this season of celebrating food and rum, expect events highlighting this tropical paradise's food offerings!
Food offerings from a local perspective will be exciting and varied. Barbados is surrounded by the beautiful Atlantic Ocean, and all that can be gleaned from those tropical waters regarding fish life.
Therefore, fish, whether barbecued, fried, broiled, baked or steamed, is a significant item on any local menu celebrating food. Additionally, the tantalizing, spicy flavors of the Caribbean will also be evident in the preparation of other local dishes, bringing that food alive!
So, as we herald the coming of the Food and Rum Festival, Lickrish Food Tours joins you in celebrating food, rum, and the local culture of this tropical paradise, Barbados!
Written by: Claudette Levi-Farnum, Local Historian
Photo credit: https://shipsandchampagne.com/barbados-food-and-rum-festival-2019