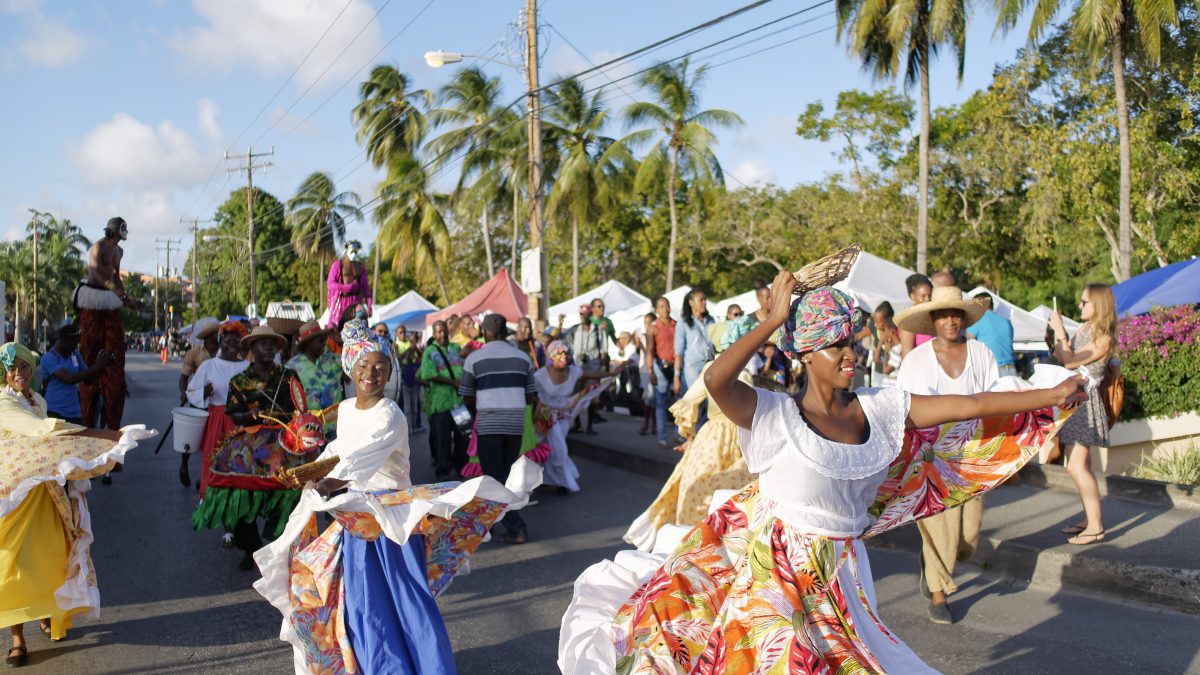 Holetown Festival
If you are in Barbados during the month of February, you are in for a treat, as Barbadians celebrate the Holetown Festival.  Lickrish Food Tours invites you to celebrate in this expression of rich, vibrant Barbadian history and cultural heritage, as well as the indulge in the spectacular array of culinary delights embodied within the festival.
The landing place and first settlement of Barbados
The history and heritage of Barbados is long and rich, prior to and after English settlement.  The festival commemorates the landing of the first settlers at Holetown on 17 February 1627. It is one of the oldest English possessions in the English-speaking Caribbean and certainly the oldest sugar producing island, the foundational pillars of its history and heritage.
The island's cultural heritage is primarily steeped in things European and African, with trace elements from the original Amerindian inhabitants.  As you traverse the island, remnants of its history dot the landscape with windmills and stately plantations hundreds of years old.  The island's heritage is also distinctly represented in its food, folkways, music and language, making it easy to be immersed, and enjoy the authentic Barbadian experience.
Holetown comes alive
During the festival the celebrations are grand, and the town is transformed into a hive of vibrant activity, with locals and visitors alike descending on that space to enjoy the celebrations.  The festival is an outdoor event with a street fair atmosphere.  The cultural offerings include an art and craft market, as well as a food market.  The festivities commence with the opening "Tattoo" performed by the renowned Barbados Police Band, together with bus tours of Holetown, parades, performances in gospel, tuk band, rhythm poetry, calypso concerts, folk-dancing shows and other local art forms.  There is also an exhibition of vintage cars and cruising competitions.
So, don't miss the Holetown Festival. This event should definitely be on your list of things to do in Barbados, as the west coast comes alive, displaying its heritage.
This festival is held annually in mid-February and has graced the island's social calendar since 1977.
Written by Claudette Levi-Farnum, a Barbadian Historian
Photo credit: visitbarbados.org