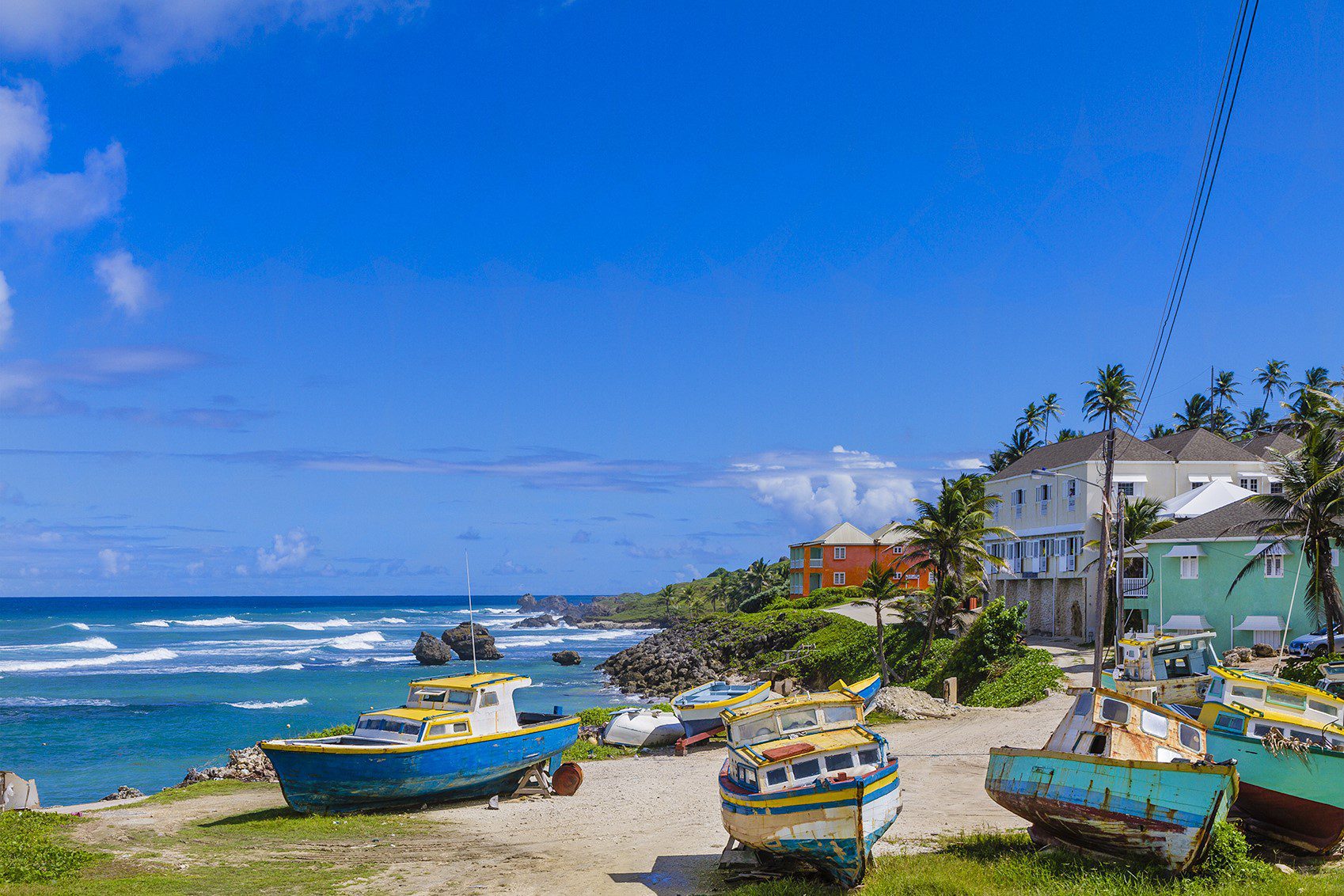 Round de Towns: The Ultimate Food Excursion
Come hungry on this mouth-watering adventure as we take you to the four towns of Barbados. Our guides will reveal the secrets and stories of each town, as you savor some of the most delicious dishes that the island has to offer.
Tour details:
Indulge in the food, history and culture of each of the four towns of Barbados with one of our excellent guides.
Comfortable air-conditioned transportation to each town. Minimal walking at historical locations
6+ Bajan tastings, including local alcoholic sips, more than enough for lunch!
Free island-wide pickup and drop-off from your hotel or cruise terminal
Tour runs from 11 a.m to 3 p.m
Don't miss this chance to experience the best of Barbados in one unforgettable tour!
Book your spot today!
Tour visits all four towns of the island.

Tour runs Monday – Saturday, except public holidays and lasts about 4 hours.

Small group sizes to allow for a comfortable experience.

This tour is not suitable for wheelchair users

Vegetarian diets can be accommodated. Not suitable for gluten free diets
Have questions? Here are the most frequently asked.
1Do I need to purchase tickets in advance?
Yes, advance ticket purchases are required. Events typically sell out quickly, especially during the busy cruise months. To maximize your chances of getting the date, time, and number of tickets you prefer, please book well in advance.
2Is this tour only driving?
As we travel from the north of the island to the south, much of the tour is driving. However, as we traverse the breathtaking landscapes, at each town and historical landmark we visit, you will be offered the chance to step out of the vehicle and immerse yourself in the rich local culture.
3Are there bathrooms available on the tour?
Yes, bathrooms are available during the tour at select locations.
4 What if I have dietary allergies?
Please let us know if you, or anyone in your group, has any dietary allergies when you purchase your tickets. As long as we know in advance, we can try to accommodate your needs.
5Are children allowed on the Round de Towns tour?
Yes. The Round de Towns Tour is suitable for a full family experience. We welcome all members of the family at any age.